As usual, RM7.50 for each of the bib, buy two or above for RM7 each. Stock is very limited,some of the designs left 1pcs only, here is the available stock:

22,23,38,45,62,90,209,210,302
for other number which you like but do not have the stock available, you can place order for next coming batch.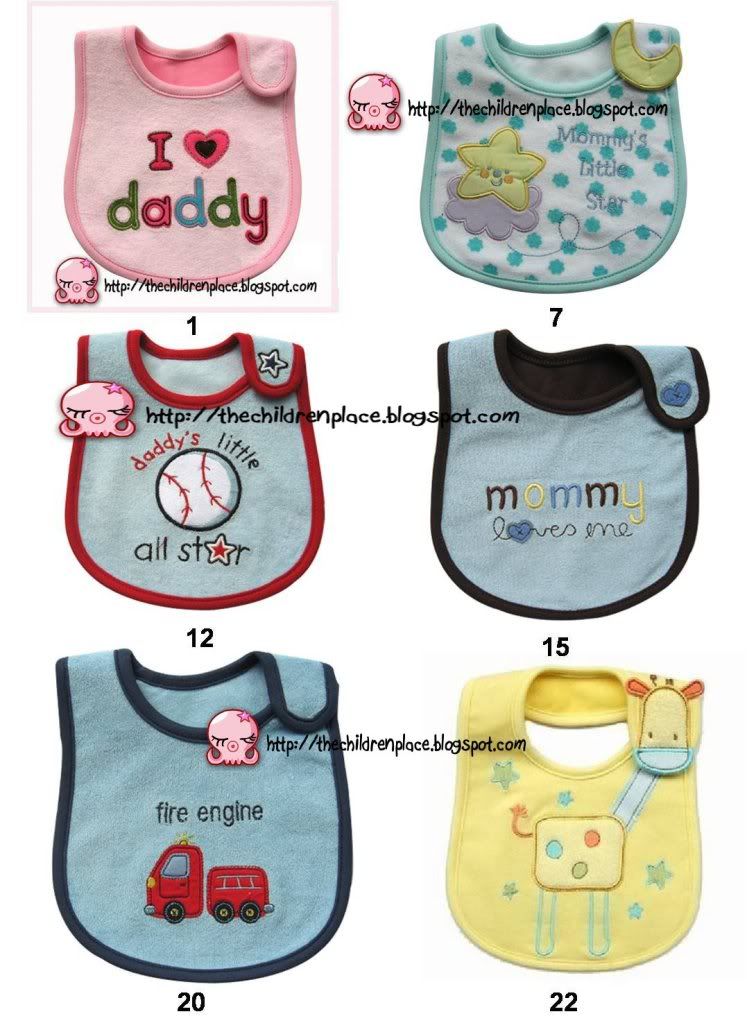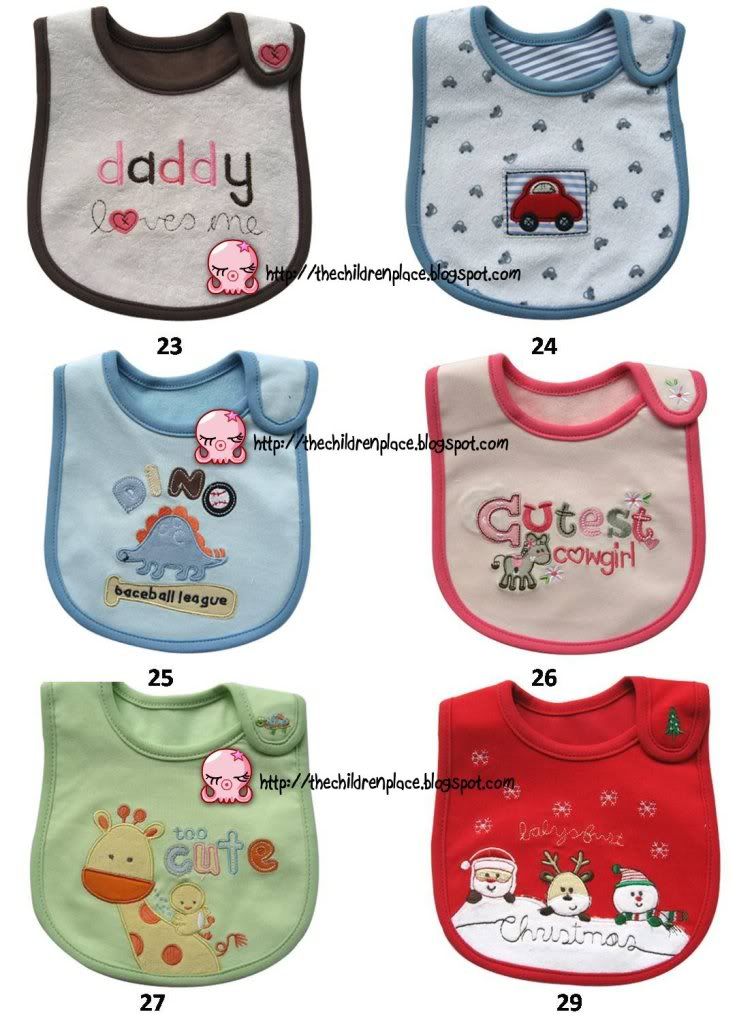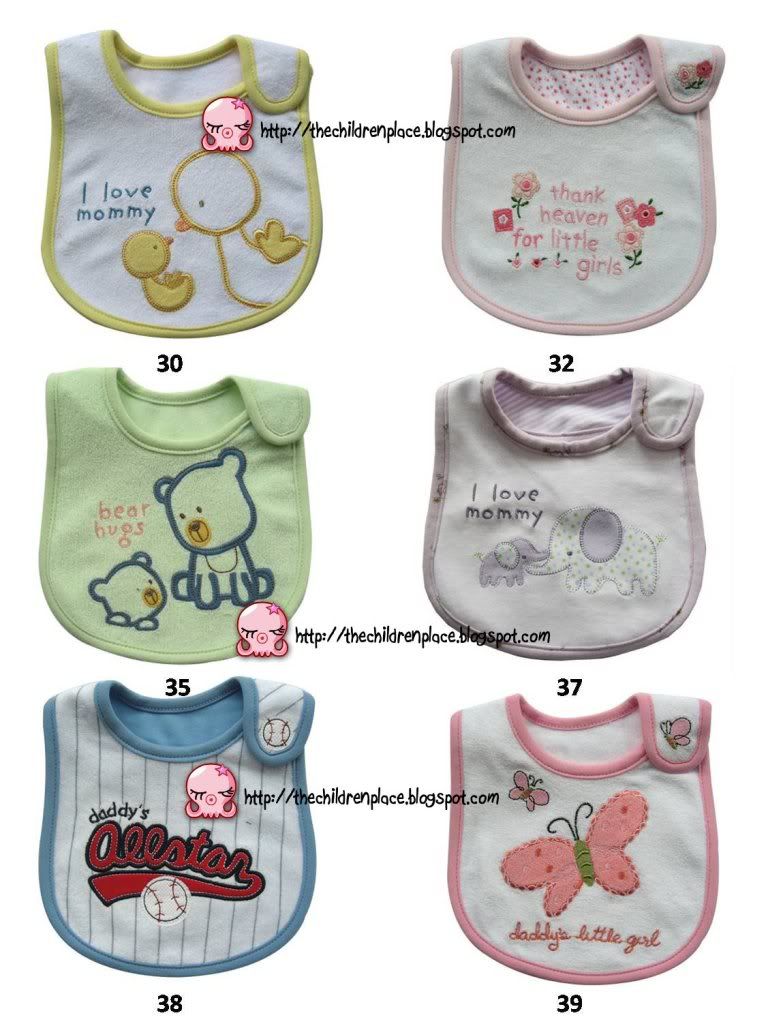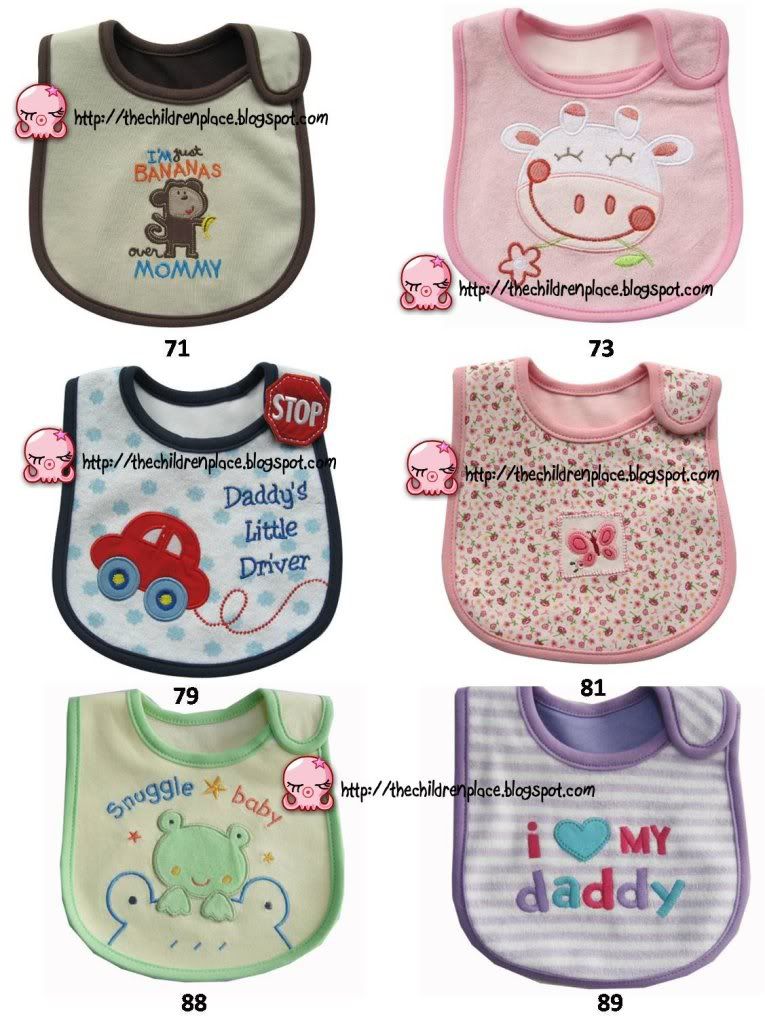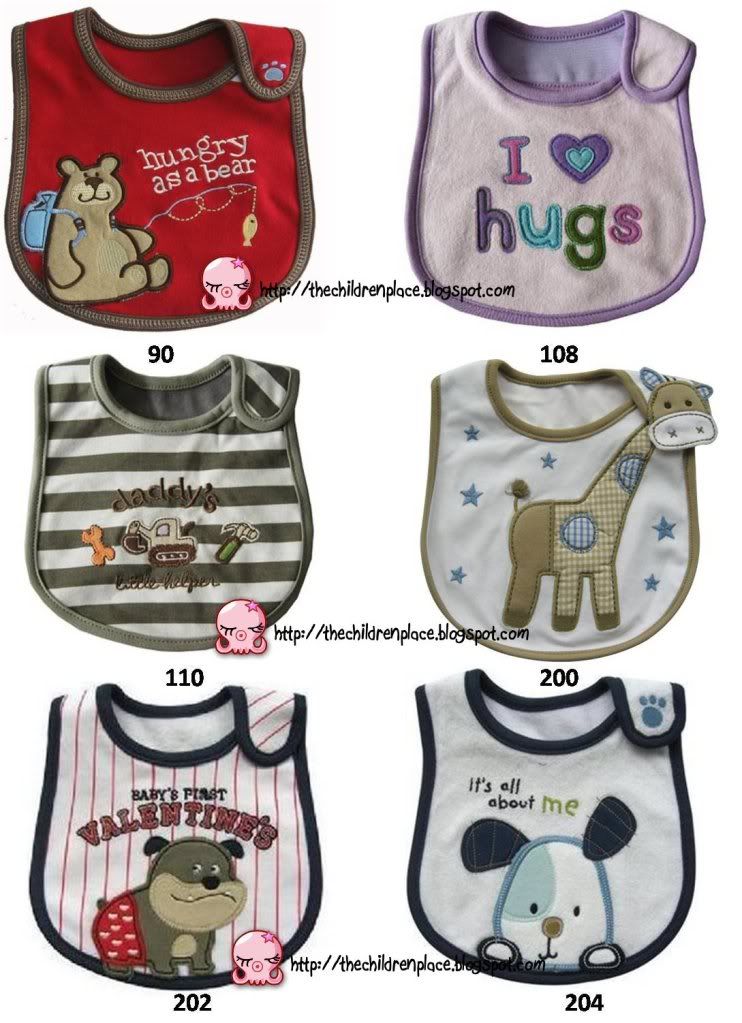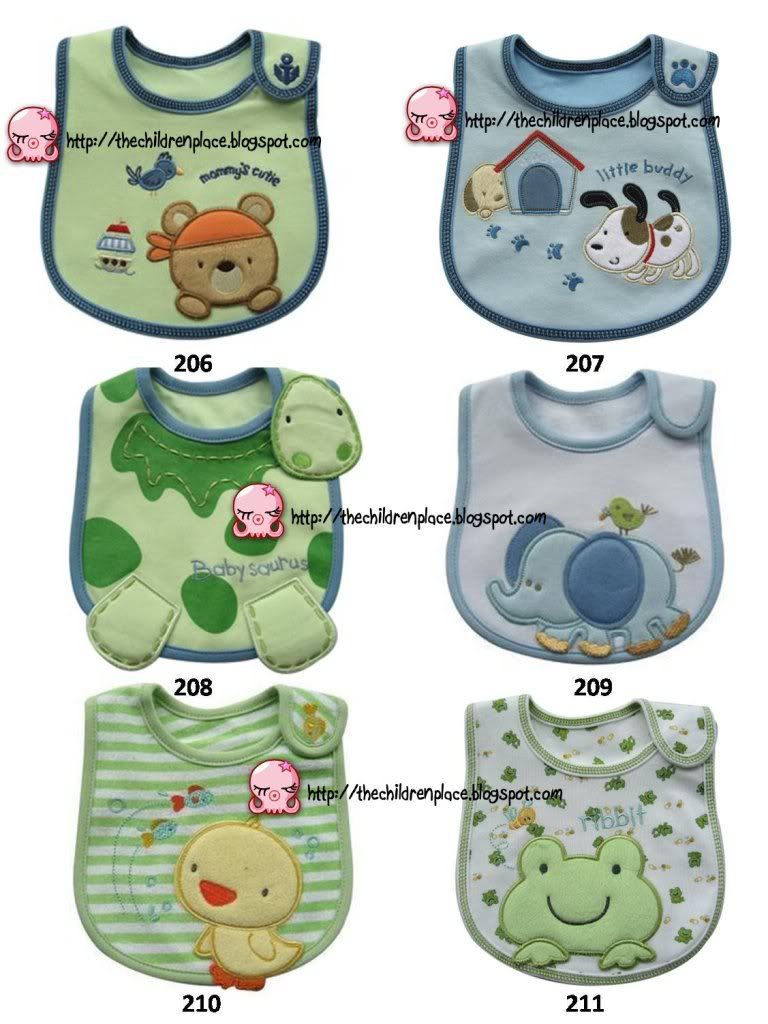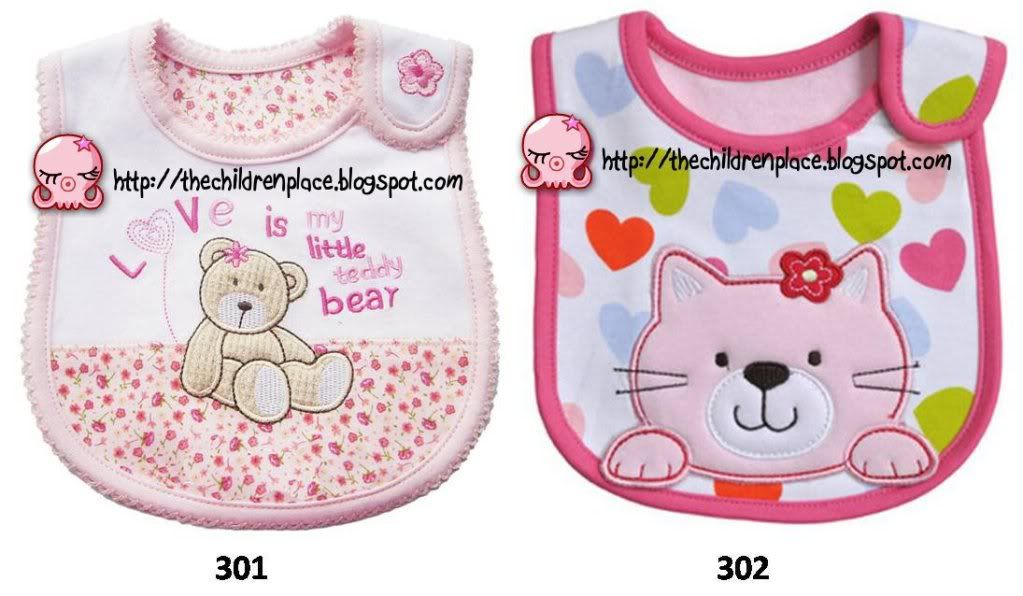 P/S:302 do not carry the carter's label, but it was manufactured in the same factory.